For close to 10 years, the OMG Resto has been a mecca for foodies . It serves "devilishly" good food and that's because a lot of thought goes into the menu. It's not just a question of pigging out on our dishes (though that is inevitable!)—the watchword in the kitchen has always been to use local products and to make things, in-house, from scratch.
When you learn about the effort that goes into creating our food offerings, you'll appreciate our tasty (and innovative) dishes even more!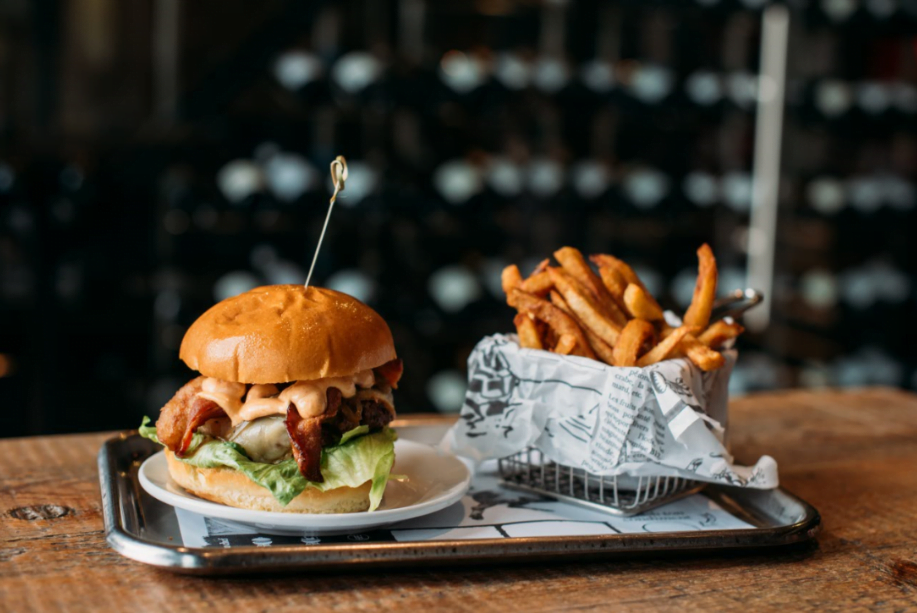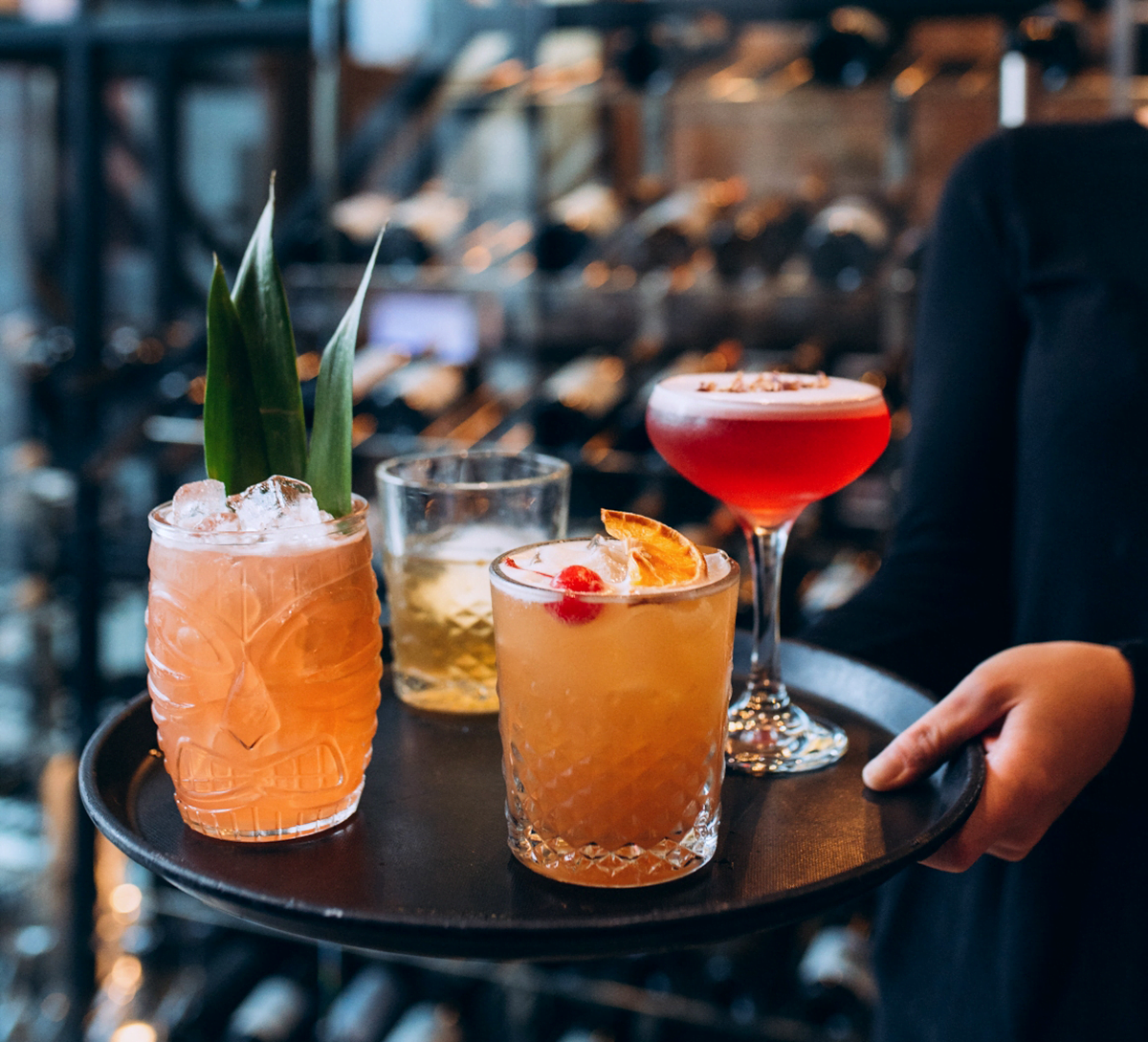 "The secret lies in the choice of ingredients. If you use high-quality, local cheese, freshly ground meat and homemade, fresh mayo, believe me, your burger will taste so much better than if it was a small chunk of defrosted beef and a slice of orange cheese!"
As an example of Chef François and his team's expertise, he suggests sampling the popular Big Wagyu burger made with the meat of Wagyu cattle raised at a local farm and flavoured with homemade seasonings, or alternatively his spare ribs made from Quebec-sourced pork. Or how about the shrimp tacos? That is one of OMG's most popular choices—a tasty dish that will leave your taste buds tingling!
Great accompaniments to our spicy food are OMG's sweet or sour cocktails, which range from the traditional cocktail mixes to more innovative blends—booze bursting with flavour! Then there is our gin bar featuring a wide selection of spirits made in Quebec. Beer lovers will be delighted to learn that we also have a choice of craft beers made in the province's microbreweries, including the one-of-a-kind creations from Trou du Diable.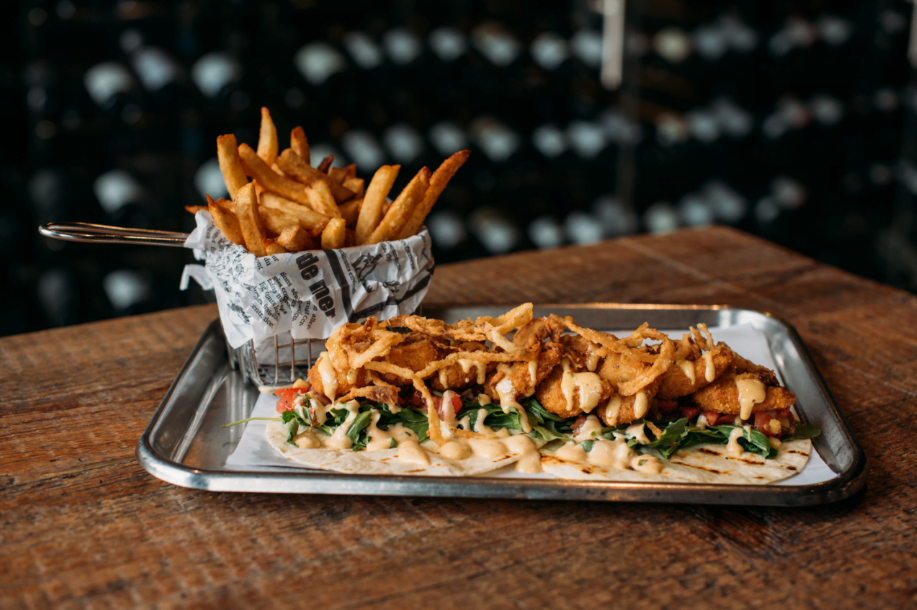 There are some excellent cheesemakers in the Eastern Townships! "Saint-Georges' squeak squeak cheese—cheese curds commonly used in poutine—is probably among the best in the province," says Chef Côté-Lemieux enthusiastically. "We're so lucky to have a small family business like this in our corner of Quebec. In my dishes, I also incorporate the excellent cheeses and dairy products from Fromagerie La Station and Laiterie Coaticook. ." Other favoured produce includes grain-fed chicken from Volailles des Cantons and seafood from the Sherbrooke Fish Market. "Working with regional produce is a source of pride for me," says Chef Côté-Lemieux. "I consider it my duty to honour its quality and freshness!"
François, you have certainly attained those objectives. The high standing of the OMG Resto speaks for itself!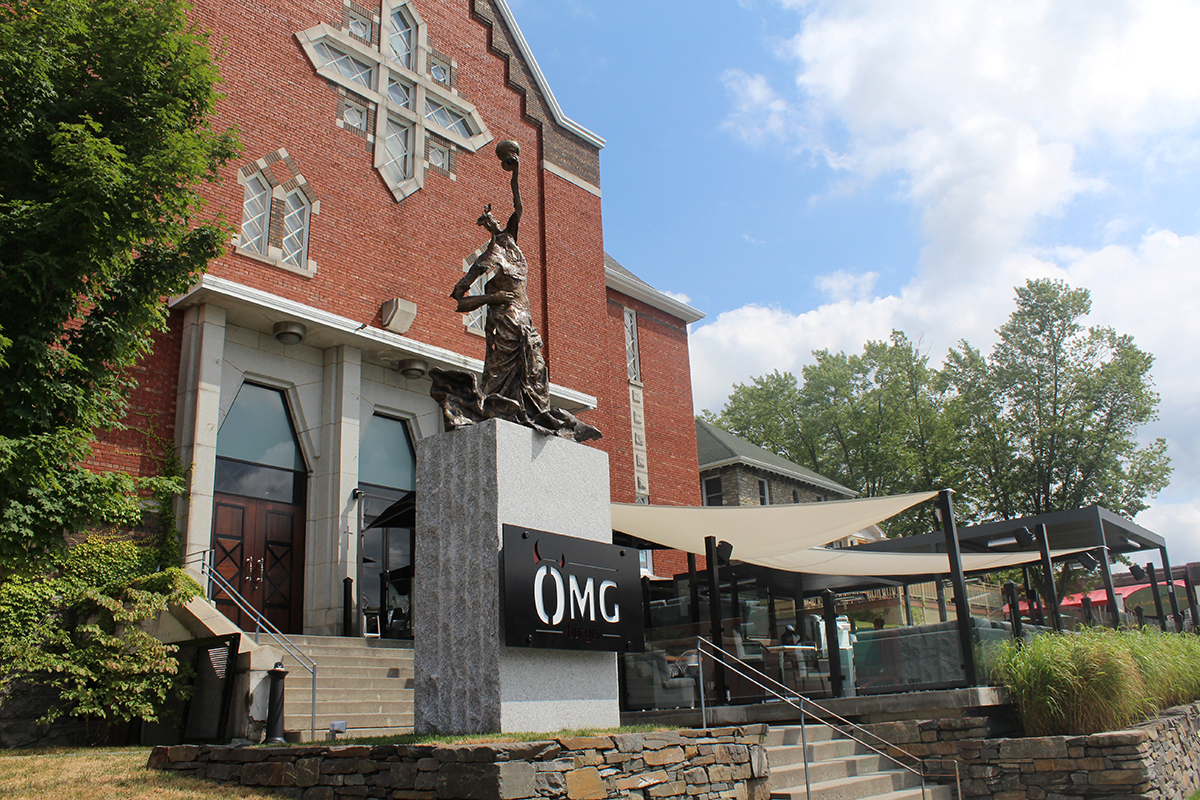 HERE'S THE LOWDOWN
Are you aware of the full story behind our signature dishes like the Butcher's cut, spare ribs or flank steak? Or our "completely loco'tacos? The tasty meat and fish tartares, ultra-juicy burgers and poutines, the latter being served with gravies that have a contemporary touch!?
The reason our food is so great is because everything is made on the restaurant premises in our own kitchens. We prepare our ingredients and grind our beef first thing in the morning. Food doesn't get much fresher than that!
"Our menu showcases a new take on comfort food such as hamburgers and tacos, but with innovative, gourmet touches," explains Chef François Côté-Lemieux.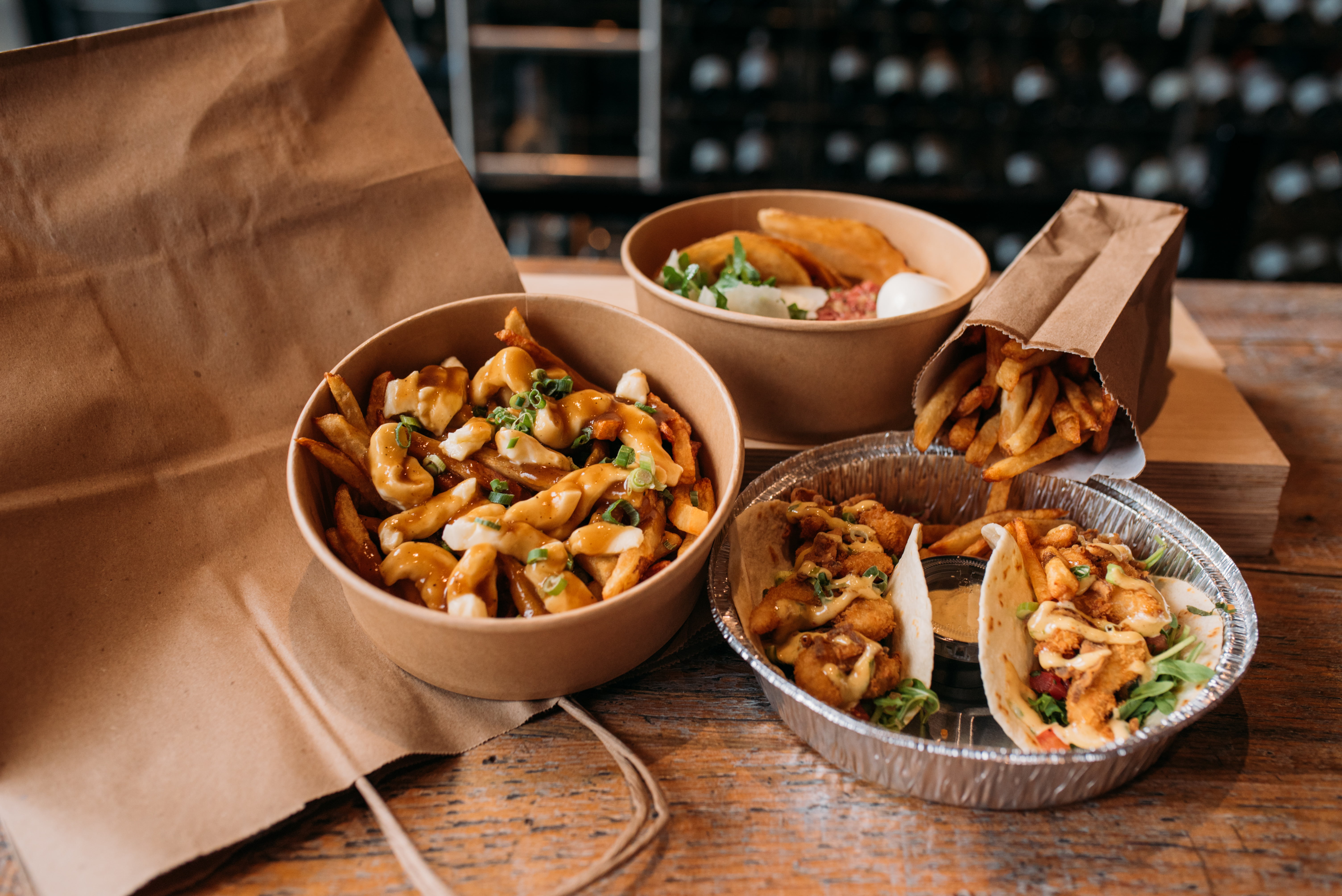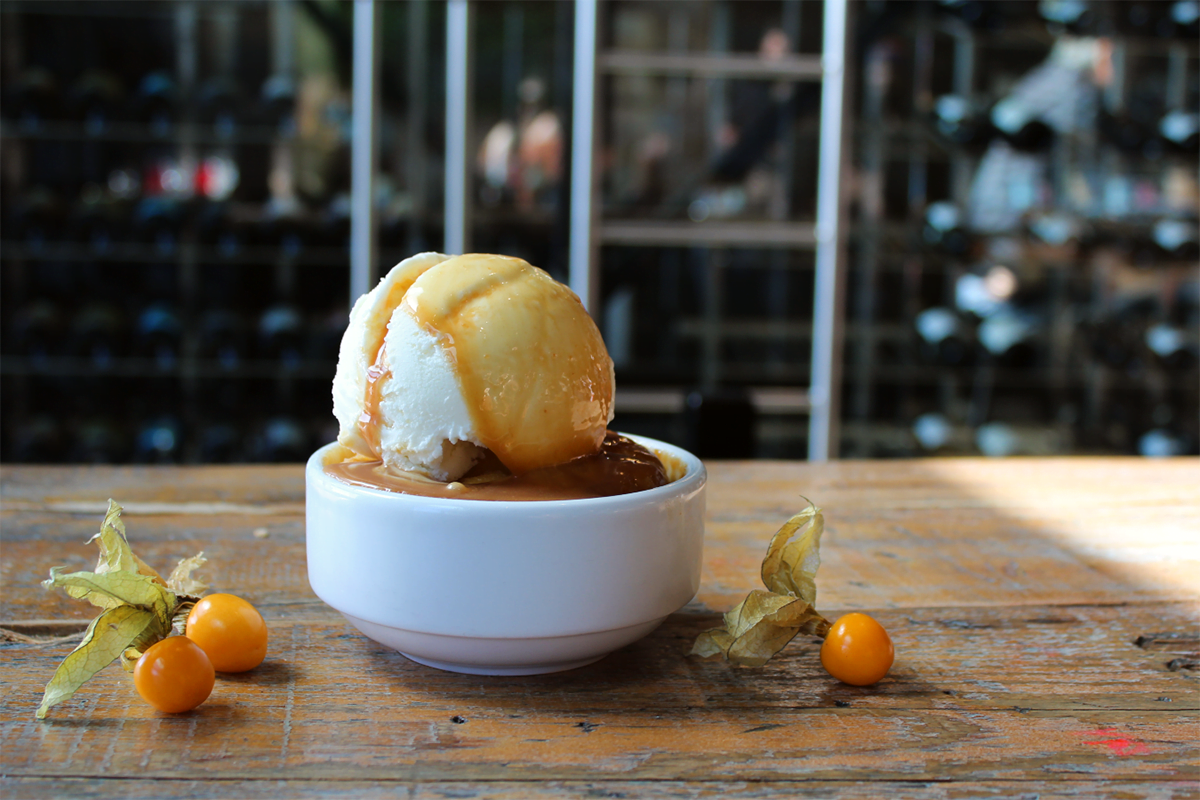 LOCAL PRODUCTS
Chef François Côté-Lemieux sources the best possible regional products (noted on our menu). We have good working relationships with regional producers—not simply to support local businesses, but also because of the quality and freshness of their food.
"We produce excellent meat in this region," explains Chef Côté-Lemieux. "Our farmers and food producers have developed expertise in niche products such as the premium Highland beef from the Boucherie du Terroir and the meat from Wagyu Québec | Ferme Levaluc". Both are on the OMG menu, served as burgers and tartares. Local cheeses also feature on the menu.