Wine isn't the only alcohol that goes well with meat. A microbrewery beer, an unusual cocktail, and a sparkling bubbly also make ideal accompaniments. When you have the perfect combination of alcohol and your choice of food, you'll enjoy an above-average (not to say decadent!) meal that balances flavours and intensifies the taste and the aroma.
That all sounds great, but what if you're not exactly sure how to choose the best pairings? That's where your server comes in! In the meantime, here are some "devilishly" good (and unfailingly fabulous!) alcohol and food combinations.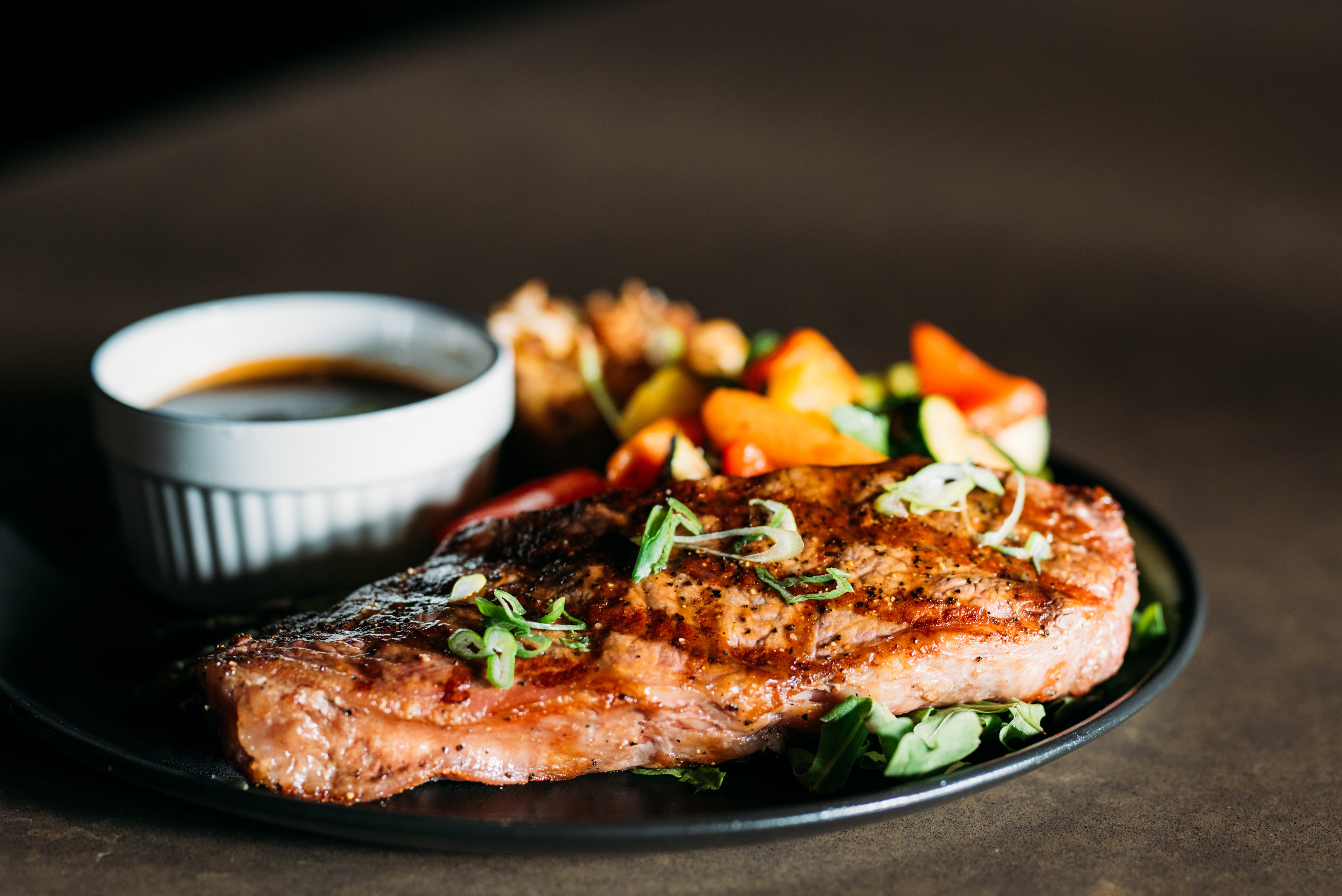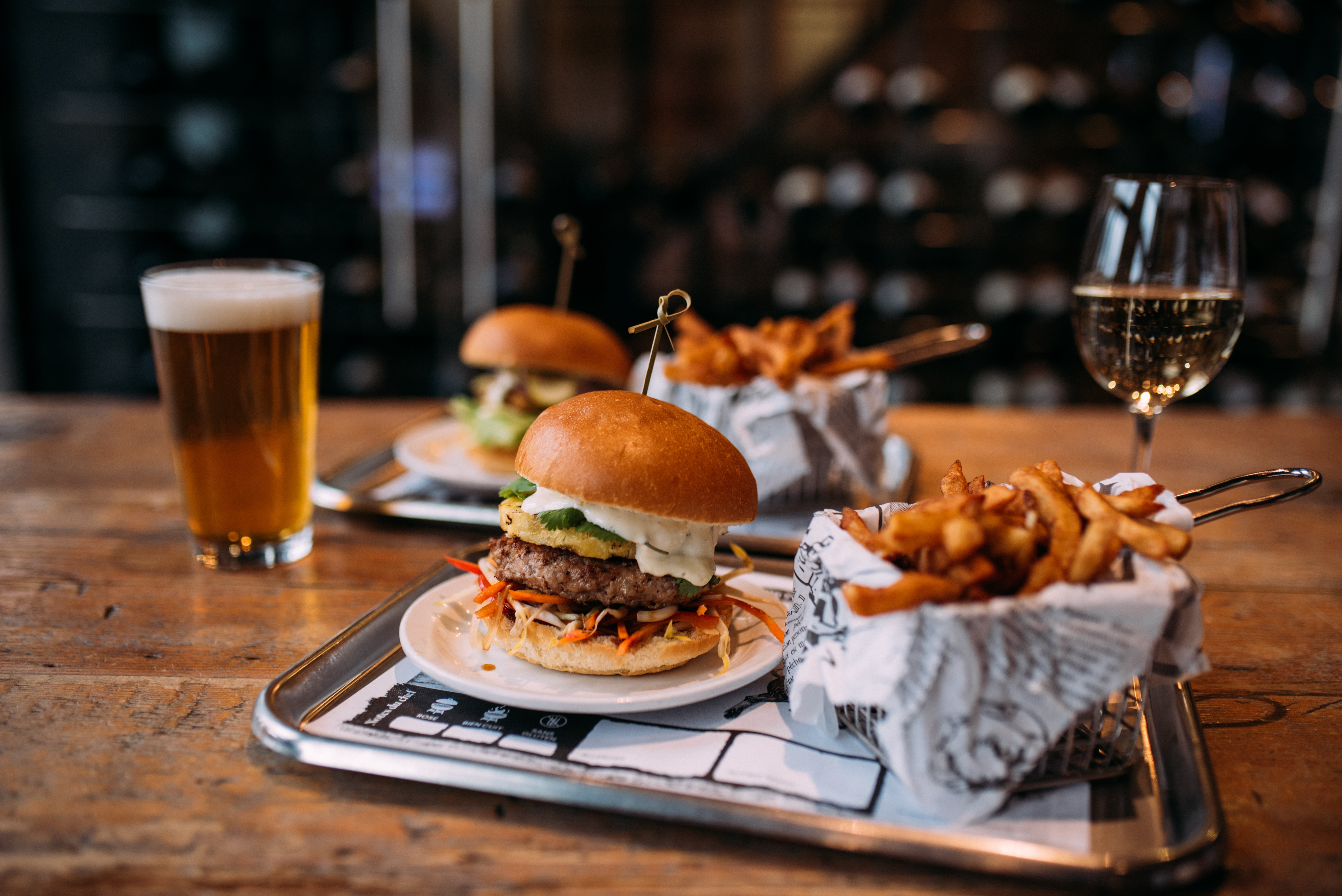 Aperol + salade
A cocktail based on Aperol a bittersweet, vibrant-orange liqueur, goes very well with a salad dish. The salad tastes even better if it, or the cocktail, is laced with a touch of citrus—a summery combination, best enjoyed on a terrace!
Tomato juice + something ultra picante
To balance dishes that are muy caliente", opt for a Bloody Caesar, a Bloody Mary, or simply a tomato juice. With ultra-spicy dishes, a fruity cocktail is not the best choice.
Poutine + sparkling wine
Quebec is famous for poutine and what better way to celebrate it than with a glass of bubbly? That might sound counterintuitive, but sparkling wine counteracts the heavy, fatty (but oh-so-delicious!) ingredients—fries, brown gravy and "squeek squeek" cheese (cheese curds)—tempting you to eat up every single morsel on your plate!
A gin plank + a few starters
When you're truly having trouble knowing what to choose, a great solution is to order a gin plank with a selection of starters… As you experiment with each pairing, you're sure to come up with something that satisfies your palate!
Discover our fab menu (we're adding some new dishes very soon, by the way) and try some of our great alcohol and food pairings. We know you'll love 'em!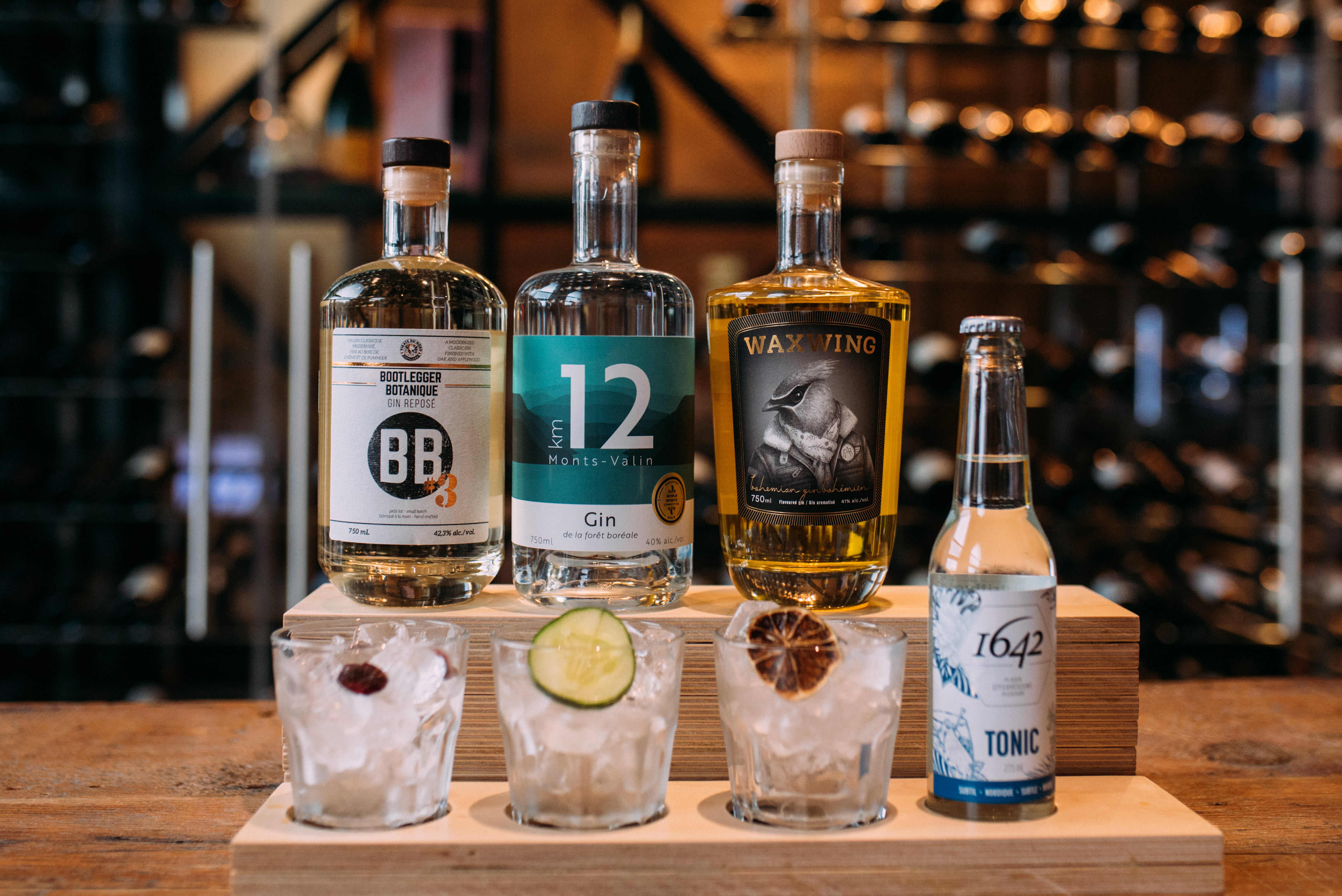 Bourbon + a large cut of meat
A bourbon-based cocktail sur as an Old Fashioned goes beautifully with a cut of meat like ribs or a flank steak. The caramel flavour of the alcohol sublimates the smoky taste of the meat.
Gin and tonic + grilled fish
For a fresh, tangy pairing, order a gin and tonic with your fish or seafood, to bring out their subtle aromas. If available, choose a cucumber or lemon G&T—two flavours that pair perfectly with the products of the ocean.
Fruit punch + tacos
To remind you of sunny climes, opt for a super-fruity cocktail and match it with a plate of tacos. Mango, pineapple, and coconut go perfectly with shrimp, pulled pork and chicken—a veritable fiesta of flavours!
Light beer + burger
Burgers already have a strong flavour so it's not a good idea to choose a hearty beer. Instead, order a lager, a blond beer or a hoppy, New England India Pale Ale (NEIPA)—such as Shawi Beach by Trou du Diable microbrewery. These will quench your thirst without making you feel too full after biting into our extra juicy burgers!